Welcome to Elite Health's Loyalty Point Reward Scheme. As soon as you start training with us or receiving treatment, you are automatically earning points which can be redeemed for cash discounts on any of our services.
How do I earn points?
Every time you book online, you will be credited with 25 points. This is alongside a point for every £1 spent with us. You'll also get a boost on your birthday.
There are other great ways to earn too including reviewing us on the site, Google or your social channels. The best way to earn points though is referring your friends. You can claim up to 1000 points for every friend you refer, be sure to speak to your trainer or therapist for details on how to claim.
How do I redeem my points?
Redeeming your points is really easy and can be done directly from your account or with your trainer/therapist when you come to pay for your session.
Next time you login to your account, check what your balance is by going to the Rewards section of your account: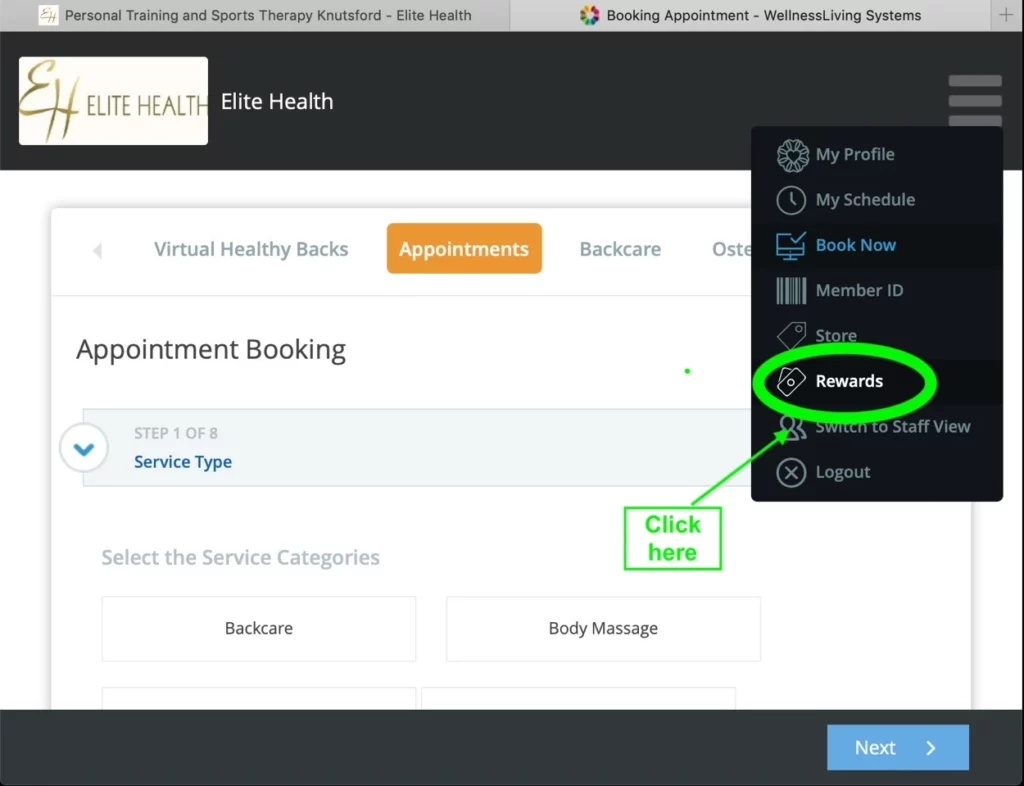 To turn your points into a cash discount which will be ready to use next time you book, follow these 2 simple steps: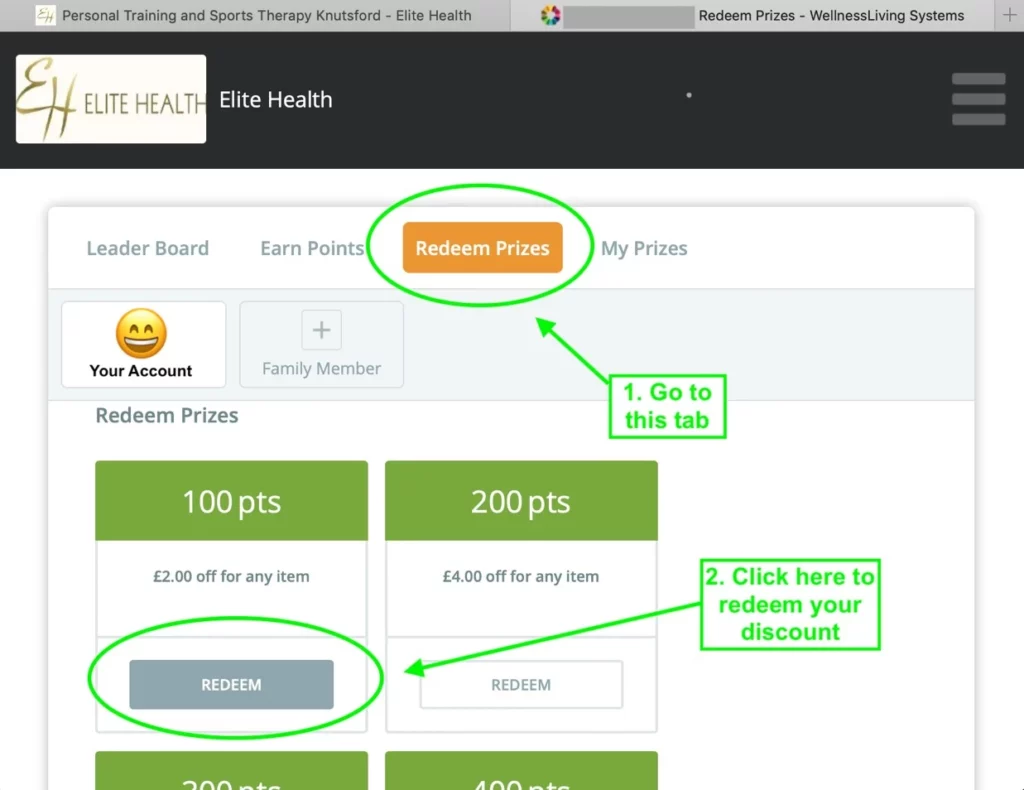 Next time you book online, any discounts that you've redeemed from your balance will be available to take off your balance before you pay: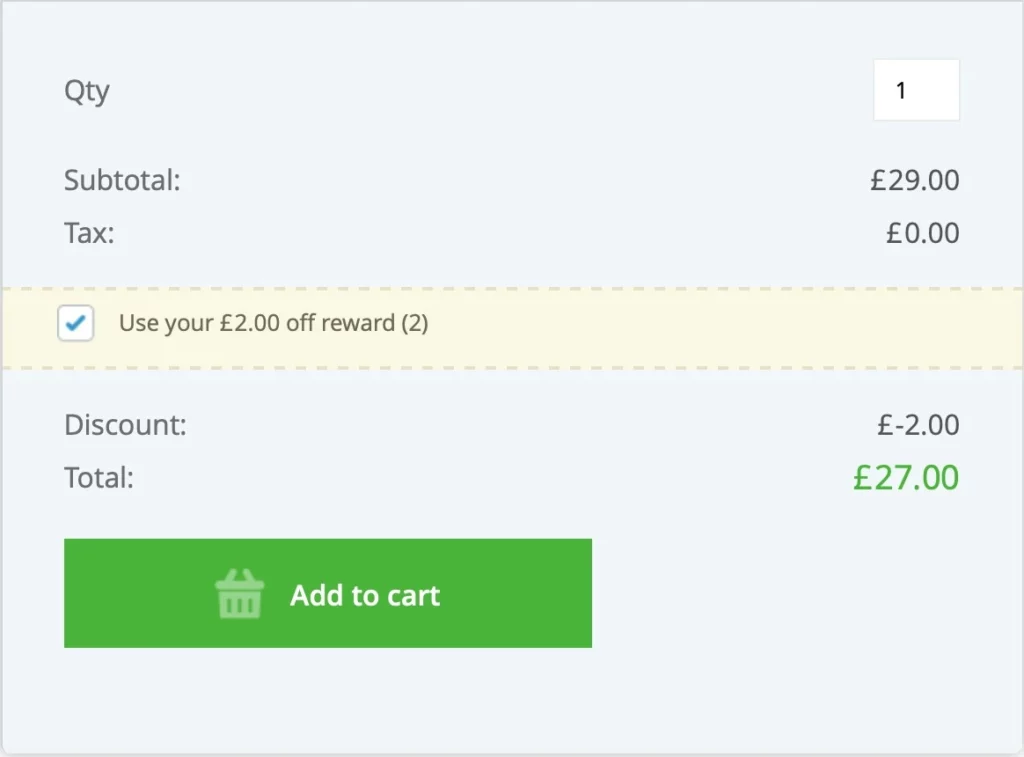 Alternatively, your trainer can redeem all available discounts for you at your next session, just ask them to do so when you come to pay.